eXpo:\ 2018
Tuesday March 13th 2018
James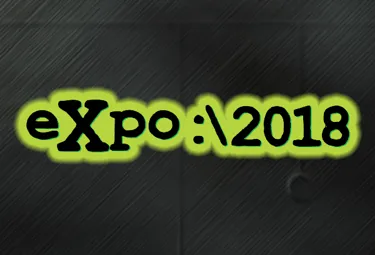 Since November you've probably been watching endless clips on YouTube, refreshing our website, been glued to our Twitter page and listening to the IMAscore THORPE PARK Resort soundtrack.  Well your time is NOW. The wait is almost over!
This weekend is our X-citing Annual Pass Pre-opening day! The first of many unmissable events on the Island Like No Other!
So what's going on? Well, if you're a pass holder and have been lucky enough to get a ticket, Sunday will be your first chance to experience all of our thrilling rides and attractions. X-ercise your coaster muscles by conquering The Swarm, get launched 205ft in the air in 1.9 seconds on the X-hilarating Stealth and feel the X-treme heat of Nemesis Inferno (celebrating its 15th Birthday this year!)
Younger theme park fans can grab their adrenaline apprenticeship as they X-plore rides such as the X-traordinary Flying Fish, the gravity defying Zodiac and magic carpet ride Quantum. Then fly into the X-cellent Angry Birds Land, home to the world's first Angry Birds 4D Experience, the 100ft  drop tower ride Detonator: Bomb's Away and King Pig's Wild Hog Dodgems.
You may have noticed we've gone a little bit X-treme on the letter X…well that's because the main event of this Sunday's Annual Pass preview is eXpo:\2018, our love letter to the pyramid of dreams that was X.
You can join us in the Lake View Marquee from 11 am to celebrate the iconic X (or X:\ No Way Out for those who enjoyed it pre-2013 in its 'backwards rollercoaster in the dark' days!) As well as this, you'll get a sneak peek at what's to come in 2018 with The Walking Dead: The Ride with an exclusive talk from Lead Creative John Burton.
We'll have guest speakers talking all about the history of X and their experiences with the Vekoma rollercoaster as we give the THORPE PARK Resort stalwart a fitting farewell. PLUS don't forget to grab your limited edition pop badge to mark the occasion, available on a first come first served basis.
So what are you waiting for? Come and join us on Sunday 18th March for this exciting Annual Passholder Day! Remember the final wave of tickets will be released at 10:00 am on Wednesday 14th March here
If you can't make it, remember you can still join us from Friday 23rd March when we re-open with a year of unmissable events. And of course you can pay for a day and come back all year with a THORPE PARK Resort Annual Pass for JUST £49.
Until next time…we'll meet you at the Safe Zone.
James
Official THORPE PARK Resort Blogger