17 Non-stop Days of Halloween FUN and FEAR – FRIGHT NIGHTS top tips!
Friday October 16th 2020
Michael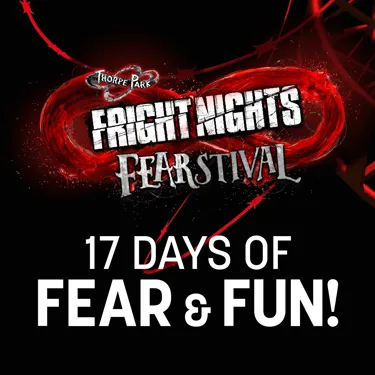 The early Fearseeker catches the thrills
Get. Here. Early.
We say it all the time, but that's because it's true! The thrills kick off from 10am every day, getting here early allows you to pack in all the adrenaline-fuelled fun before our FRIGHT NIGHTS FEARSTIVATIES kick off from 3pm.
Top tip: Travel light, or if possible, travel bagless - this will speed up your entry, plus you're back will thank you!
FEAR can be FUN!
Of course, FRIGHT NIGHTS is known for its blood-pumping, hair-rising, spine-chilling horror, but this season the FEARSTIVAL is in town… it's not just about nightmare-inducing scare mazes, this year we have seven live scare experiences. Yes, that's right, SEVEN! Although Vampires, Werewolves, Clowns and human-alien-hybrids are all pretty terrifying, they're also always up for a good laugh – even our chainsaw wielding lumberjacks love a good joke!
Top tip: Tell the High Schoolers of Amity High how much you LOVE the teens of LycanThorpe High – that'll give them something to sink their teeth into ;)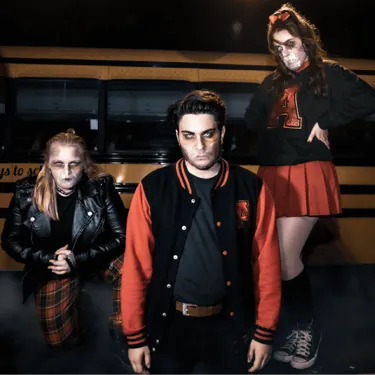 Hello darkness, your old friend
Granted, our world-class theme park rides are amazing any time of day, but there's something quite epic about soaring through the sky on the UK's only winged rollercoaster THE SWARM or taking on the ten totally thrilling twisted loops of Colossus in the dead of night!
Top tip: To ensure the Island is clear of all visitors by the 10pm curfew, our ride queue lines will start to close from 8pm – so save your bucket list ride in the dark until last and swan into the queue just before 8pm!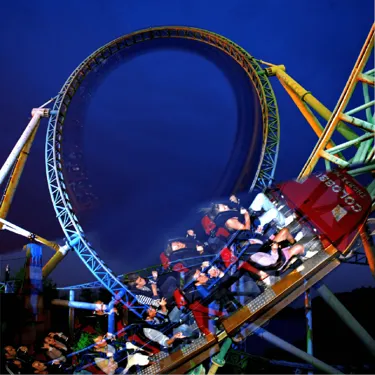 Appy days (and nights)
It's not the 90's anymore - ditch the paper map! Obviously, our mobile app is the best in the world… what other app lets you check out the queue time for the UK's fastest coaster whilst you quiver in the queue for Mr Monkey's Banana Ride?! If you haven't already, download our FREE mobile app before your visit, you'll thank us ;p
Top tip: Try searching words such as 'vegan' or 'beer' in the app search bar – it'll show you the best places to head to.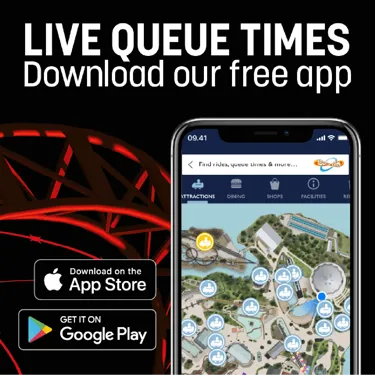 COVID-19 Safe Days Out
Health and safety is our number one priority, to do your bit in ensuring your day out with us is fun yet safe, follow these top rules:
Rule of 6 – You can't visit or form groups larger than six people.
HANDS – Wash and sanitise your hands regularly – we have free sanitiser all over the Island.
FACE - Bring a face mask, you'll need to wear one on our rides, in our scare zones and scare mazes and in all indoor spaces. It's simple – no mask, no ride!
SPACE – Keep your distance from other groups at all times. Our queue lines have clear social distancing markers on the floor, you must stick to these in your visiting group.
FRIGHT NIGHTS Entry Ticket
11 hours entry to FRIGHT NIGHTS
Access to all rides
Pre-book to guarantee entry
Limited capacity
Backed by our Island Return Guarantee
Free entry to Scare Zones
Shows included