Prepare to feel extreme G-Forces and dizzying heights
Swing high into the air to 75ft at speeds of up to 50mph and experience the feeling of up to 4G's as you swoop back towards the ground on our air powered speed swing.
Ride Overview
You must be at least 1.3 m to ride
Accessibility Information
Non-Ambulant & Wheelchair Access
You must have full upper body strength including head and neck control and be able to brace against the forces.
This ride is suitable for non-ambulant riders, you must be able to transfer into the ride seat with assistance.
Missing Limb or Amputation Information
Rider must have a minimum of 3 full limbs, missing/amputated legs must be below the knee.
Prosthetic limbs must be secured or removed before boarding.
The safety of our guests is paramount, and as part of our legal obligations we have conducted a risk assessment of all our rides which indicates that some cannot be ridden safely by guests with missing or amputated limbs, or those who use a prosthetic limb.

Each ride has been assigned a limb safety requirement, ranging from no restrictions in the number of limbs a guest has, to all 4 limbs being required. Please note that where a ride stipulates a minimum number of limbs a prosthetic limb cannot be used to reach this number.

A full list of restrictions are detailed in the Accessibility Guide. You can also view our example Ride Access Pass Time Card which has information on ride restrictions.

All prosthetic limbs must be secured to the guest's body or removed before boarding any ride.

If you have any other questions or would like to discuss your situation in more detail prior to your visit either via Phone: 01932 577131 or Email: Customer.services@thorpe-park.co.uk
Gallery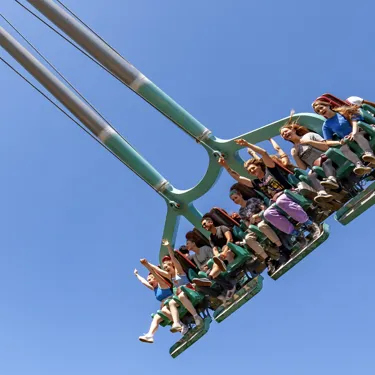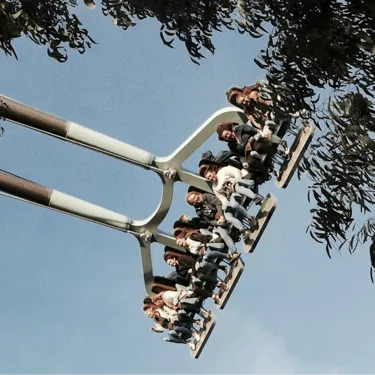 Choose your ticket
Experience over 30 rides and attractions
Save up to £31pp when you book in advance
Children under 1.2m tall visit free
Island Return Guarantee – get a free return visit
Pre-book to guarantee entry
Access to events on selected dates
Looking for more adrenaline fueled fun? Then you'll love our other record-breaking rides!