The UK's First Black Mirror Experience
New for 2021 - you're invited to playtest the Labyrinth as THORPE PARK Resort launches the UK's first live Black Mirror experience with Black Mirror Labyrinth.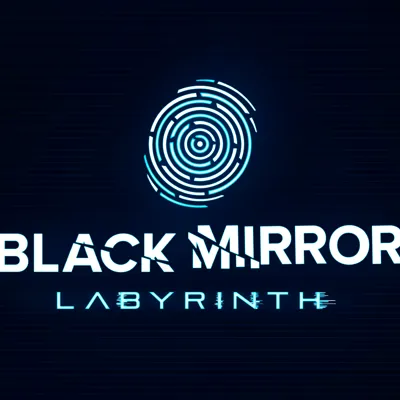 A LIVE Black Mirror experience
Enter the unnerving near-future and be absorbed by the UK's first Black Mirror experience at THORPE PARK Resort.
This twisted, sensory-defying maze puts you at the core of the Black Mirror universe and it wants to keep you there…
Escape Black Mirror Labyrinth or lose your mind trying.
Recommended for ages 13+.  This attraction features dark indoor spaces with strobe lighting, loud noises and special effects.
Timed Ticket Information
Due to capacity restrictions, visitors must book a free timed ticket to enter Black Mirror Labyrinth. This allows you to enjoy our other attractions and return at the time specified on your ticket.
Tickets can be booked on the day of your visit at the following locations:
Island Ticket Centre self-service tills – from 9am
Attraction entrance by scanning the QR code using your mobile – from 10am
Fastrack Kiosk by scanning the QR code or the self-service tills – from 10am
Due to capacity restrictions, we can't guarantee all visitors a timed ticket, for this reason please only book your time slot if you are confident you wish to experience this attraction. Tickets are allocated on a first come first served basis, so book early to avoid disappointment.
Please also check the restrictions before booking.
Tickets can only be booked in person on the day.
One shot Fastrack tickets are not available for purchase.
Island Unlimited Fastrack does not include Black Mirror Labyrinth. 
Ride Access Pass users are welcome to enter via the accessible entry point, however each member of the group must also hold a timed ticket to enter – staff will not mark your timecard.
For full accessibly information, view our Resort Access Guide.
THORPE SHARK Cabins guests get exclusive access to Black Mirror Labyrinth from 10-11 am on the second day of their visit only.
To enter, you must show your hotel wristband at the attraction entrance – you do not need a timed ticket. Please be aware the attraction is subject to availability.
Choose your ticket
Entry to a day of exhilarating fun on the Island Like No Other
Pre-booking online is essential for entry
Limited capacity
Backed by our Island Return Guarantee
Black Mirror TM Endemol Shine UK Ltd. © 2020 Endemol Shine Group